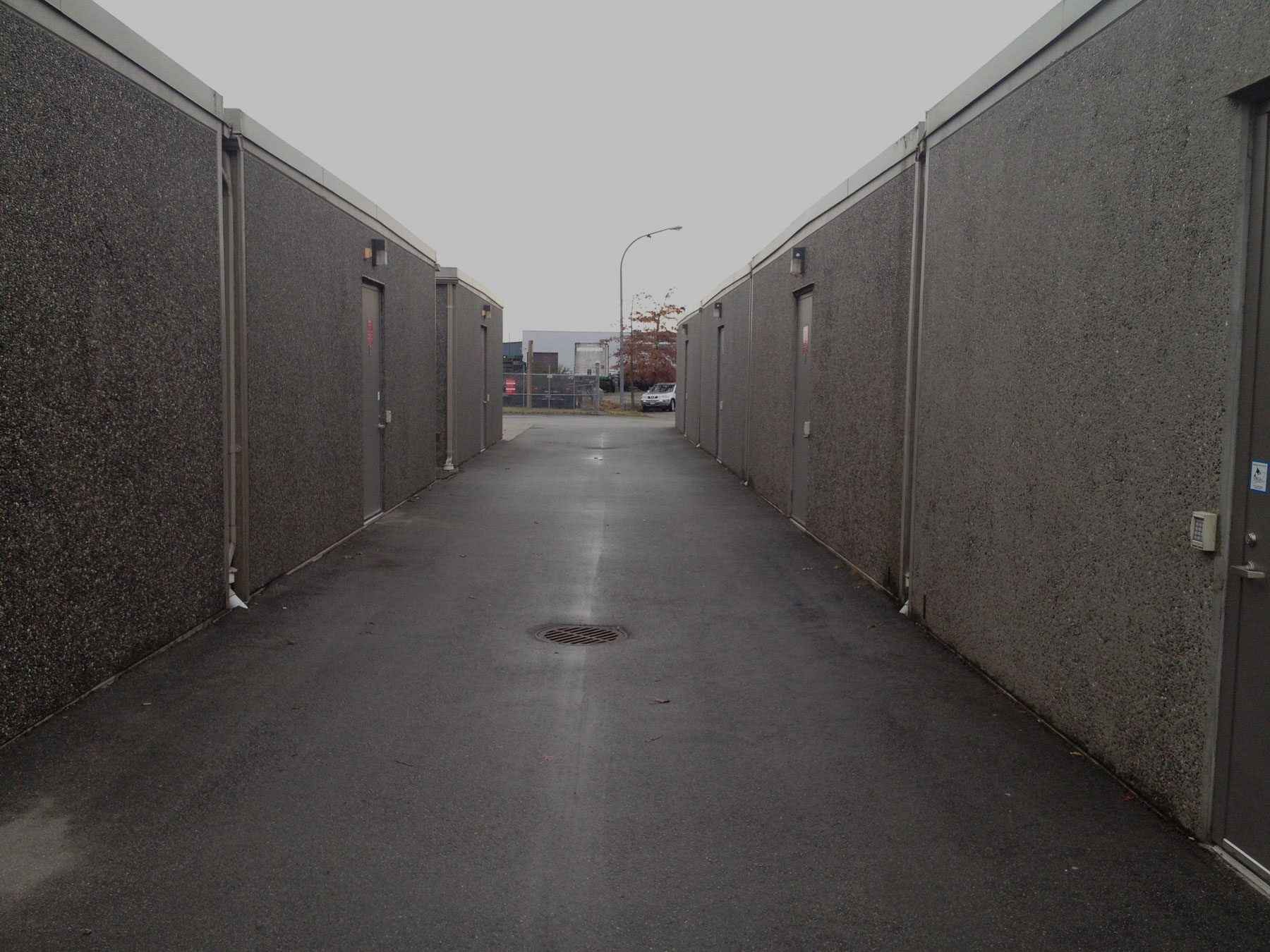 Solid Concrete & Secure Buildings
Secure Storage Facility Vancouver
Our secure storage facility in Vancouver is very modern, spacious and extremely secure.
It is centrally located in Greater Vancouver and has over 600 lockers of various sizes to meet all your storage needs. Our friendly and courteous staff welcome you and are always available to offer any assistance you may need.
Easy Access to your Storage Unit at Vault Storage
Drive up to building access door.
No distance longer than 70 feet.
Unlike container storage, you can "visit" your stuff.
All storage rental units are located at ground level.
No elevators required.
Well-maintained Storage Buildings at Vault Storage
Clean storage facility
Modern storage units and storage lockers
Tidy washroom facilities
Relaxing reception area with complimentary hot and cold beverages
REQUEST A FREE STORAGE QUOTE

Email Us
OUR LOCATION
15 Minutes from Vancouver:
1051 Eburne Place, Mitchell Island
V6V 2Y7 Vancouver BC
Vault Storage Security
You deserve more than a make-shift plywood locker – You get a secure storage unit in a high-security building at The Vault Valet Storage facility in Vancouver. We ensure the safety and security of your valuable goods in our storage facility through our unique "Locked Door" policy. Our extremely high security storage buildings are open only to our clients who have full access through our reception area during operating hours.  Your storage unit and building offers a monitored security system and monitored video surveillance camera system, all nestled within our securely fenced storage facility compound.
Peace of Mind Secure Storage Rental
Vault Construction for Rental Storage Units:
All sides of storage buildings are concrete including roof
Solid 4 inch thick concrete buildings
Level 3 Bullet Proof Doors
Fire Proof Buildings
No Windows
Well lit buildings and storage units
Dry Storage of your valuables – air flow storage to avoid moisture
Monitored Video Surveillance Cameras
Monitored Alarm Systems
Controlled Storage Building / Storage Unit Access:
Locked Door Policy – all buildings are locked automatically at all times
Only actual customers can access storage unit areas
Fenced Perimeter around entire storage facility with single access gate
In addition to our extremely modern, high-security storage facility we offer valet caliber customer service. Read about our Valet Service.
Vancouver Self Storage Photo Gallery
Best Storage Deals in Vancouver: Over $150 Value!